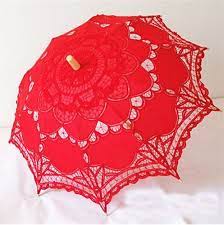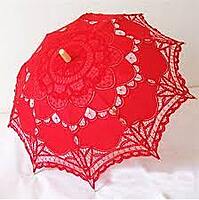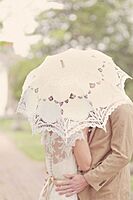 Vintage Lace Wedding Umbrella
Great for wedding party, photo props shower, tea parties or just for dress up, with its lovingly crafted details, this umbrella will amaze any of your special day.
Elegant design makes your wedding more romantic.
Individually handmade, vintage battenburg lace is elegant and classic, it will give you a Lace Shadow to complete your beautiful wedding photo.
– Material:100% cotton
– Color: Red
– Umbrella surface: Pure manual, 100% pure cotton. Lace. One of the workers a day to embroidered
– Purpose: sunscreen, bride and bridesmaid umbrella, photographic prop. Noble and elegant, European style, not only practical or pieces of art.