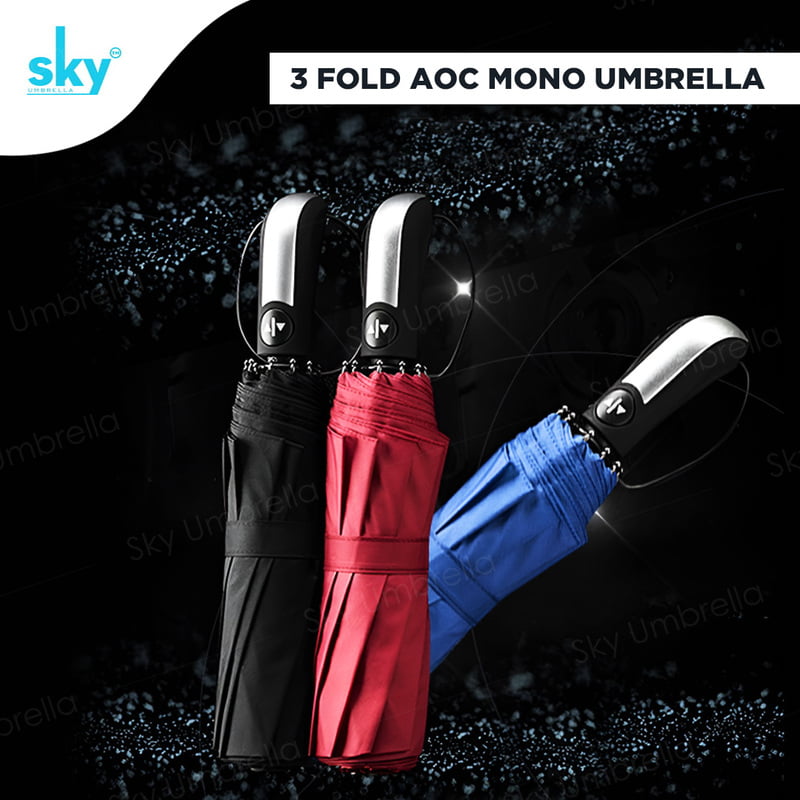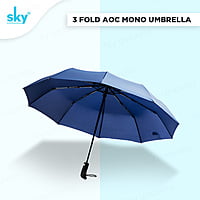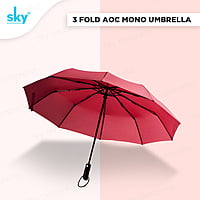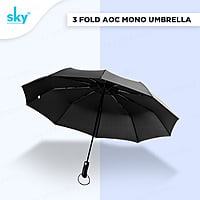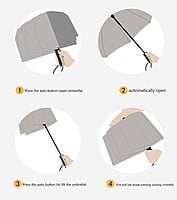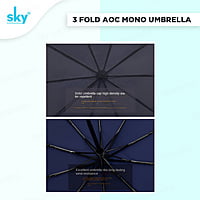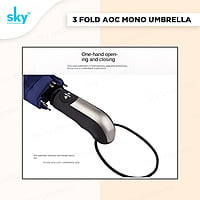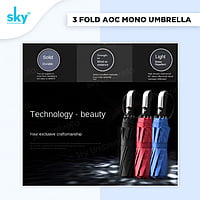 3FOLD AOC MONO SKY UMBRELLA | (Pack of 12pcs) | INR 300/piece
Sky Large Umbrella with Auto Open and Close, 23 Inches 3 Fold, Black, Polyester Fabric.
The auto-open close function in our umbrella allows for easy one-handed operation at the click of a button. Sky U
mbrella is fortified with 10 resin-reinforced fiberglass ribs to withstand powerful wind and rain without turning inside out.
The slip-proof, and rubberized grip handle with a wrist strap allows for carrying it easily.
It comes with a handy protective cover for easy storage.
Brand Name: Sky Umbrella
Product: Sun Umbrella and Rain Umbrella
Control: Auto Open Auto Close
Function: Folding
Age Group: Adults
Type: Umbrellas

Fabric: Pongee Fabric
Pattern: Three-folding Umbrella
Color: Mix Colors
Handle: Plastic
Size: 23" Radius 3 Fold X 10 Panels.
Quantity: Pack of 12pcs