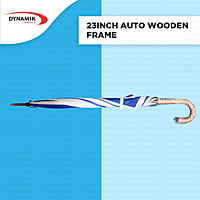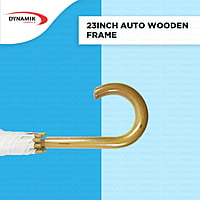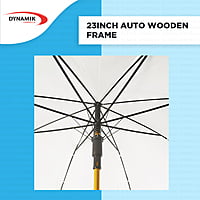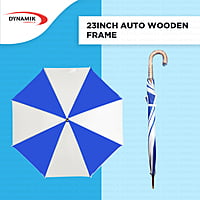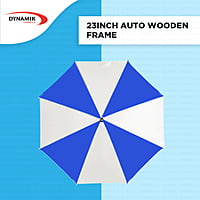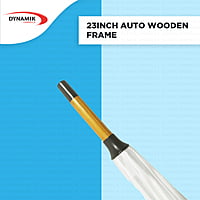 23inch Auto Wooden Frame Sky Umbrella | (Pack of 6pcs) | INR 210/piece
Blue and White combination wooden umbrella makes a great addition to any outfit. These stylish walking umbrellas come with a sturdy wooden shaft, polished wooden handle and matching spoke tips. These traditionally manufactured umbrellas also incorporate a push button automatic opening mechanism for your convenience and ease of use. An automatic, spring open umbrella Wooden shaft and handle.
Brand Name: Sky Umbrella
Product: Sun Umbrella and Rain Umbrella
Control: Auto Open
Function: Straight Umbrella
Age Group: Adults
Type: Umbrellas
Pattern: one-fold Umbrella
Color: Blue and White
Handle: J Wooden handle
Size: 23" Radius 1 Fold X 8 Panels.
Quantity: Pack of 6pcs