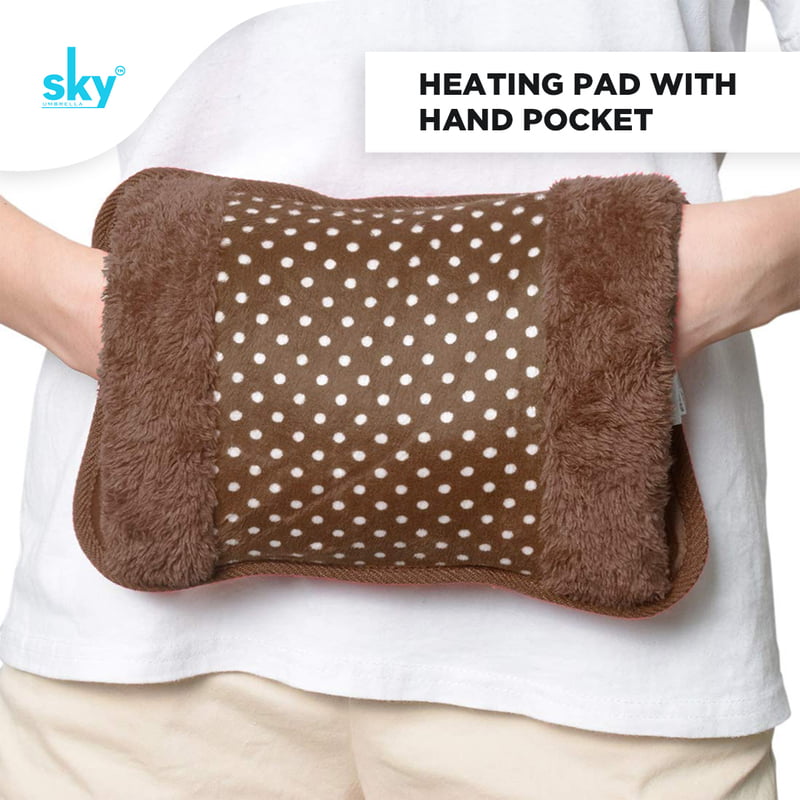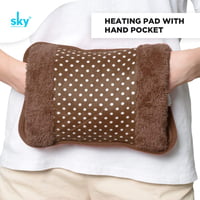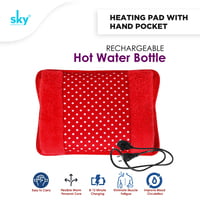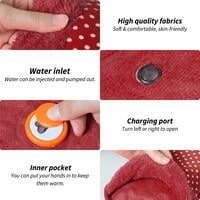 Electric Heating Pad with Hand Pouch
This warmer is a new-style hot water bottle which is made of special material, It can keep warm and make you feel very soft, comfortable and convenient. The Electric Heating Pad is combined with high grade velvet fabric and double thick and flexible PVC, touch soft and durable in use. Water filled Electric rechargeable water hot bag for recycle use, more environmentally friendly and long lasting performance. Help Keeping warm in a chilly Winter, or Relief Pain, Relax Muscles or As a Great Pillow. Multifunctional design! An essential item for women in Winter or Menstruation period.
- Just 5 to 10 minutes of electric charge gives heated pad for close to 120 minutes (approx., depending on the surrounding temperature) strong points portable rechargeable heating pad easy to use and carry less electricity consumption easy.
- Operation: does not require filling of water where to use rechargeable heat pad is useful for providing instant relief from pain and treatment of sports injuries, arthritis, sore neck, backache, muscular pains, cramps, hypothermia, sprains, growing pains.
- How to use 1 - insert the power cord on the product to the socket and connect the power 1a - keep it on flat and levelled surface while charging 2 - a red light (indicator) starts immediately showing heating is in process 3 - after 7 to 10 minutes indicator switches off automatically 4 - you can switch off charging before that also to keep the heat low 5 - heat pad is ready to use 6 - once heat pad is charged, it will remain hot for the period of 60 to 120 minutes