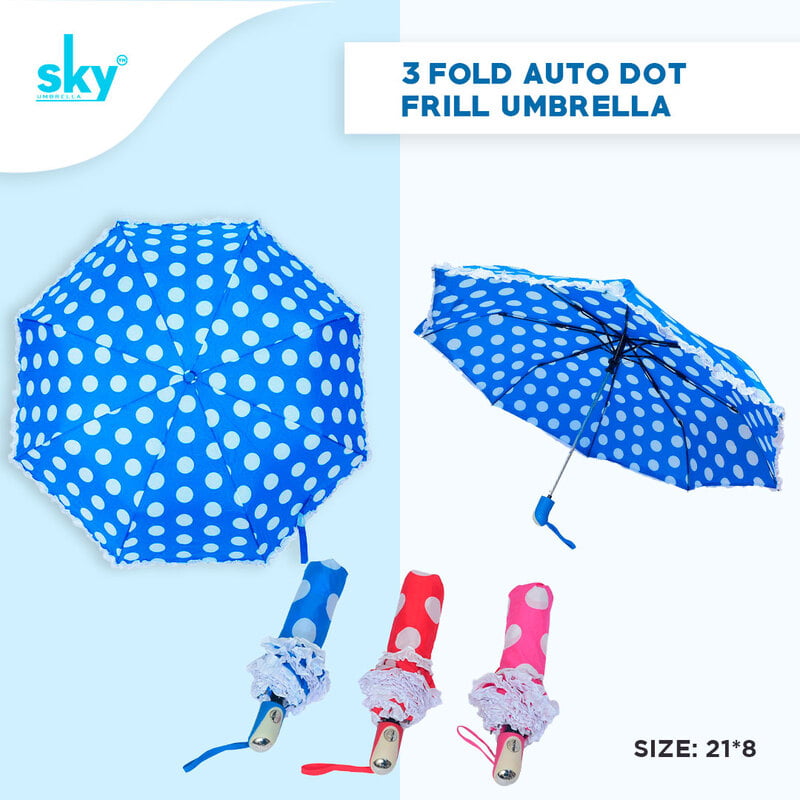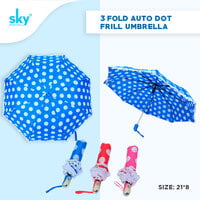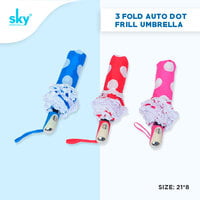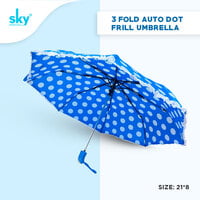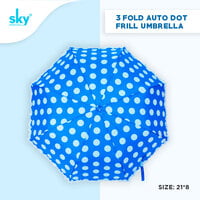 3fold Auto Dot Print Frill Umbrella | (Pack of 12pcs) | INR 245/piece
Stay protected from the sun and rains with Sky Three Fold Umbrella. It is a 3fold auto dot print umbrella that you can carry along conveniently. The good-quality material of this umbrella ensures it lasts you for many years. It features a simple yet appealing three fold umbrella design. This colored umbrella features a button open mechanism.
Brand Name: Sky Umbrella
Product: Sun Umbrella and Rain Umbrella
Control: Auto Open
Function: Three Folding Umbrella
Age Group: Adults
Type: Umbrellas
Color: Mix colors
Size: 21" Radius 3 Fold X 8 Panels.
Quantity: Pack of 6pcs