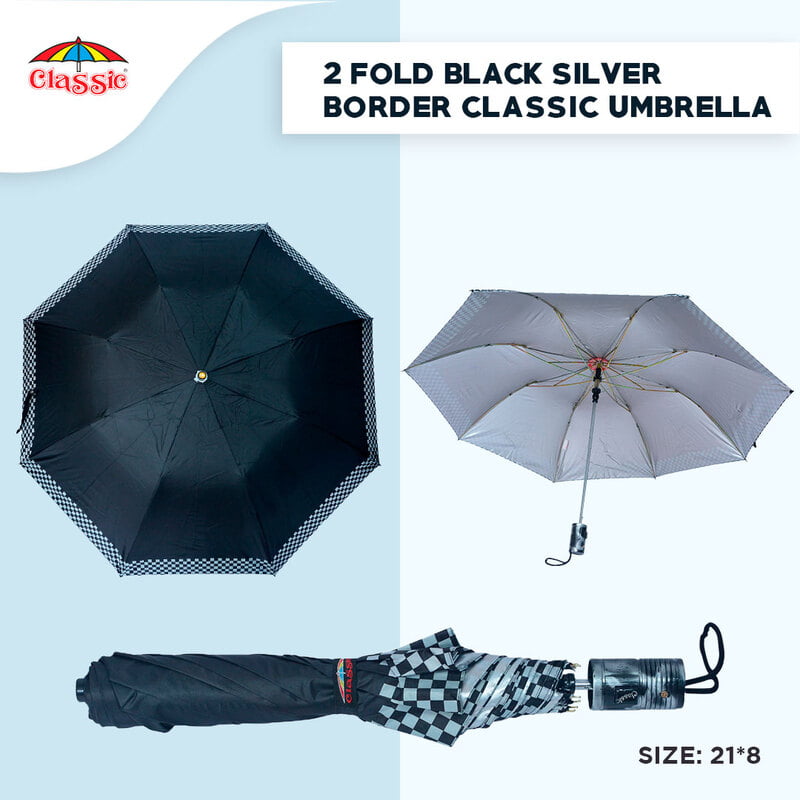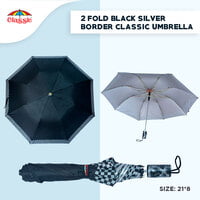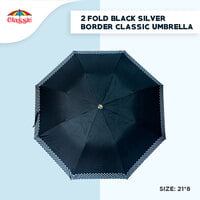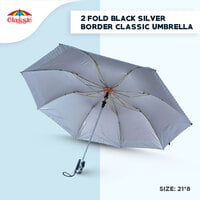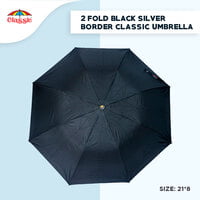 2fold Black Silver Border Classic Umbrella | (Pack of 12pcs) | 21inch - INR 130/piece | 24inch - INR 145/piece
UV protective black silver canopy mounted on a mild steel frame with heavy duty ribs and hexagonal shaft for added strength and durability in rough weather conditions. Water print black silver body with contrast silver button all made from virgin plastic; wrist strap for ease of carrying. he thicker spoke and hexagonal shaft sections, superior fabric canopies and the use of fresh granules in moulding all the plastic components guarantee that your 'Classic' Brand umbrella will last many seasons.
The traditional 2-section telescopic shaft snaps open and close with utmost certainty.
1. Always open the umbrella pointing towards the sky
2. Always leave the umbrella to dry after use and before closing.
Open Diameter:
42 - 42.5 inches
Method Of Operation:
Automatic Open and Manual Close